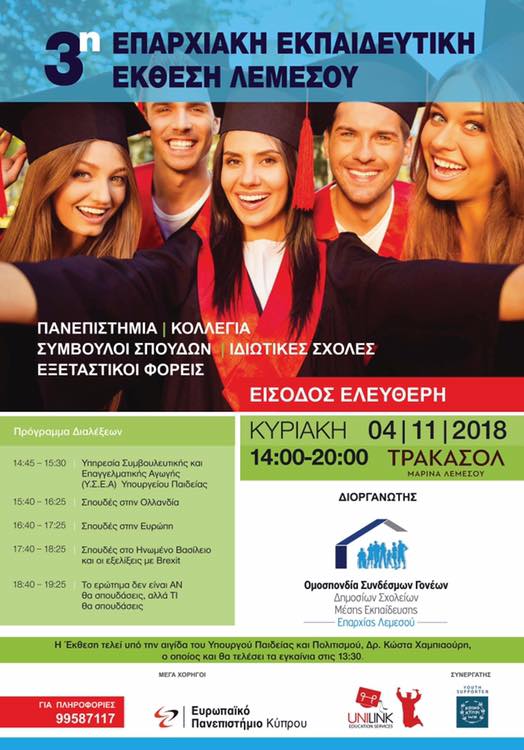 The 3rd Limassol Education Exhibition took place at the Trakasol Culture Centre near the Limassol Marina, Cyprus on Sunday 4th November 2018 where the organizers were the Limassol Federation of Parents Associations of Secondary Education.
The event was a great success and was honored by more than 1000 visitors during the course of the day.
Apart from participanting with 7 members of its staff, Unilink was also one of the MAJOR sponsors of the event.
Unilink staff were happy to provide information, career guidance and how to further their studies in higher education at destinations such as the UK, Netherlands, Ireland, Cyprus and Greece.
Unilink was also the organization that provided presentations to potential students and parents about studying in the UK and the Netherlands.
The puplic embraced both presentations with over 100 participants taking part in each session.
Overall, a very successful day!
Antonis Antoniades
Managing Director (Unilink)